I am Dawna Roskelley, co-owner of Encore Ranch Arabians and Saddlebreds. My daughter and her husband, Vicky and Mat Taylor, run the farm with me. We are located in Northern Utah at the base of the beautiful, towering Wasatch Mountains.

My late husband, Gerald, and I purchased our first Arabian in 1966. Our three children grew up showing and training Arabian horses until 1990 when we went to the Tattersall's Semi-annual Saddlebred sale and came home with a black 5-gaited mare. Saddlebreds became a regular fixture at our farm from that time on.

​Children married and moved away, aging parents required attention, and horses were sold. 20 years later, Gerald and I decided we needed a couple of horses to ride. Today we have Saddlebreds and Arabians once more and we are back into breeding and showing. Hence Encore Ranch was reborn.

Take a look around our website and see what we have. Some are even for sale. Don't miss our gorgeous spotted palomino Saddlebred stallion!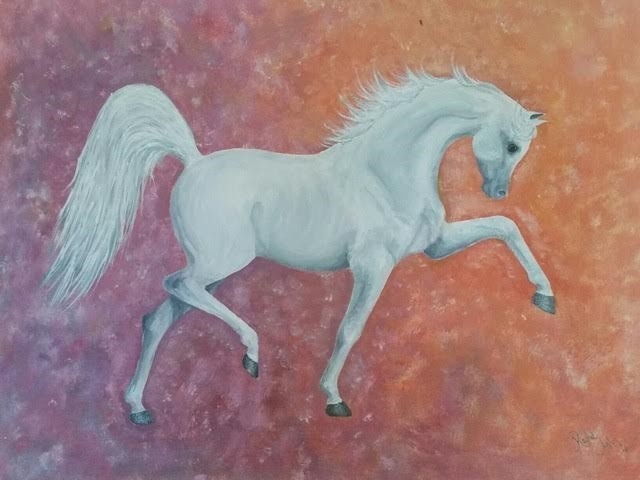 Oil Painting by Rachel Taylor (granddaughter, at age 13)